Foundation Training Practical, Theory and Product Training
Alternative Science, GPR – (Ground Penetrating Radar) for the Services Location Specialist
This course is designed to give those being introduced to GPR technology an understanding of the background science, fundamental working knowledge including, setup, data collection and interpretation along with the practical elements to help identify underground services and utilities. Data interpretation will be explored in the classroom and supported with evidence in the practical sessions.  The course covers a methodology to collect and interpret the data traces with GPR developing the knowledge and skills required to work confidently and safely. Our trainers will help you develop the knowledge and skills to operate your GPR equipment safely and effectively.
Key Learning Outcomes:
Demonstrate knowledge and skills with GPR in accordance with industry practice
Demonstrate basic product knowledge – Functionality, Uses, Limitations and Results
Have suitable knowledge of the Founding Science of RADAR
Show awareness of hazards and risks in utility location
Know the requirements under the Health and Safety at Work Act (HSWA) 2015 to identify and manage related hazards
Know how to protect yourself and the public from injury
Understand maintenance, servicing requirements and calibration of the instrument
Course Content:
Health and Safety relevant to Utility Location practitioners
Hazard identification
Visual Identification
Theoretical Science of RADAR – GPR
Collecting a Data Trace
Interpretation of Data
Basic Mapping
Data Interpretation
Report Generation
Product Function Inc: Cross Science Brief
Current Globally recognised/local standards
Availability
Auckland Training Centre
Christchurch Training Centre
At your own site or workplace – Conditions apply
Completion Certificate
Accurate Certificate of Attendance
Duration:
Prerequisites:
Participants must have the ability to read, write and understand English.
Requirements:
x1 Ground Penetrating Radar Unit
PPE – Hi Viz and Safety Boots
---
Cost:
Four attendees required to fill a class
$1100 + GST per person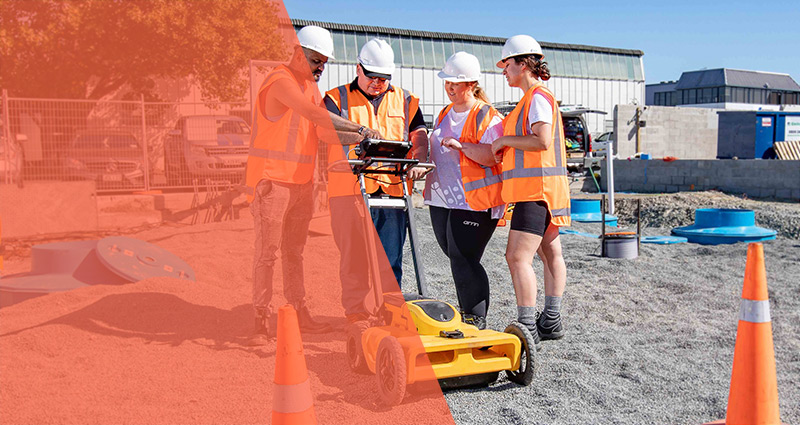 February 22 @ 08:30 — February 23 @ 16:30
Christchurch