Accurate Training is one of the leading providers of courses and accreditation on the correct methods for locating underground services within New Zealand.
Accurate Training is a Nulca (NZ) approved Industry Trainer, for a number of the steps in the Locator programme. Our range of industry locator training courses are designed to assist users to work safely, by using industry best practices to get the most from their locator equipment, whatever the brand.
We have been training in New Zealand and the South Pacific since 2009 and our partnership with the ARA Institute of Canterbury provides the needed accreditation, that many businesses, company directors and Health & Safety officers now require to manage and mitigate Health and Safety risk on the job.
We have New Zealand covered with training facilities in Auckland, Christchurch, or at your workplace, offering Industry, Product & Methodology and Product Hand Over training courses.
Visit Accurate.kiwi Website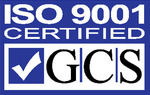 ISO9001 CERTIFIED
Accurate Instruments (NZ) Ltd has been assessed and ISO9001 Certified under the requirements for technology solutions and support through sales, service (test, repair, calibration and certification), hire, training and education.