Building on the Foundation and basic Skills
This course is designed for more in advanced practices not just for avoidance but also more accurate locates. Learning to utilise these techniques in the field giving those working with cable locators regularly enhanced skills and practice they need to work reliably confidently and safely. Using utility location equipment, we practice using these features and methods to better understand how to improve the quality of the location activities. Our trainers will help you explore and develop the skills to operate advanced equipment safely and effectively.
Key Learning Outcomes:
Have an enhanced understanding of the Founding Sciences – building on the foundations
Demonstrate knowledge and skills using advanced topics to improve location results in accordance with industry best practice – i.e., what frequencies and why</li>
Have developed skills and knowledge of using advance locating systems and tools
Demonstrate competent operating processes along with visual inspection and mark out techniques
Know the requirements under the Health and Safety at Work Act (HSWA) 2015
Show awareness of hazards and risks in utility location
Course Content:
Health and Safety relevant to Utility Location practitioners
Hazard identification
Visual Inspection
Theoretical Science, frequencies, current, impedance, grounding, interference, induction
Passive, Active and Direct Connection Techniques
Antenna modes and techniques
Correct Grid Survey
Correct Methodologies
Product Function Inc: Cross Science Brief
Current Onsite Practice and Workflow (Field Working Procedure)
Current Globally recognised/local standards
Availability
Auckland Training Centre
Christchurch Training Centre
At your own site or workplace – Conditions Apply
Completion:
ARA Statement of Attainment
 Accurate Training Certificate of Attendance
Duration:
Prerequisites:
Participants must have the ability to read, write and understand English
Completed the Basic Clearance, Avoidance and Verification Course or equivalent practical experience.
Requirements:
x1 Approved Professional Utility Location System
PPE – Hi Viz and Safety Boots
---
Cost: 
Six attendees required to fill a class
$800 + GST per person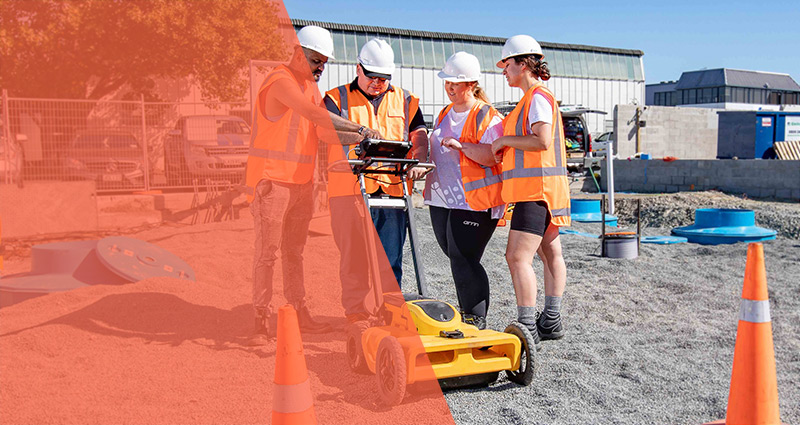 January 24 @ 08:30 — January 25 @ 16:30
Auckland
DETAILSCOURSE FULL