Welcome to Accurate Training. As part of Accurate Instruments (NZ) Ltd we have been Training Industry within New Zealand and the South Pacific since 2009. Accurate Training partnered with ARA Institute of Canterbury in 2014 and many of our Industry courses are Attained.
Today Accurate Training has facilities in Auckland and Christchurch and our Head of Department is Jackie Henare. We offer Industry, Product & Methodology and Product hand over Training courses.
With more compliance required today and the void between user knowledge, safe practice and industry standards, Accurate Training have been proactive in the creation, development, and delivery of course content to provide best practice and knowledge transfer to markets we serve, increasing understanding and performance.
Accurate Training courses are made up of shared global industry information, guided from industry practitioners and Industry bodies, specialists, instrument manufacturers and recognised training establishments. This wealth of information has been gathered and compiled by our own company specialists and composed for delivery at NZ Industry level.
We work closely with Industry bodies such as Nulca New Zealand developing training pathways.
As of 2019, Accurate has trained nearly 1000 course attendees, many from some of New Zealand's largest and most established civil, engineering and construction companies.
Through our Training Centres along with our academic partnership with ARA Institute of Canterbury we aim to promote compliance of industry practice, which refers to the ability to work unsupervised, demonstrating knowledge and skills that reflect the productivity, uniformity, finish quality, interpretation of results and material economies currently accepted within the industry.
As industry leaders our goal is to provide training programmes across a wide variety of fields. We endeavour not only to supply our clients with first class service but strive to provide a high level of industry training and knowledge needed to ensure exemplary practice on site.
Visit Accurate.kiwi Website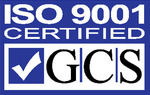 ISO9001 ACCREDITATION
Accurate Instruments (NZ) Ltd has been assessed and ISO9001 accredited under the requirements for technology solutions and support through sales, service (test, repair, calibration and certification), hire, training and education.